START MAKING MONEY WITH YOUR SURFACE PATTERN SKILLS
You've been learning Surface Pattern Design, building your portfolio with Spoonflower challenges and design brief classes. 
Designing patterns is super fun, but you'd love to take it from a hobby to a career and you're tired of earning pennies on the dollar living that Print on Demand life. You want to hone your skills, get a feel for client briefs and get your work into the world and onto products. 
Let me introduce you to your first paying gig.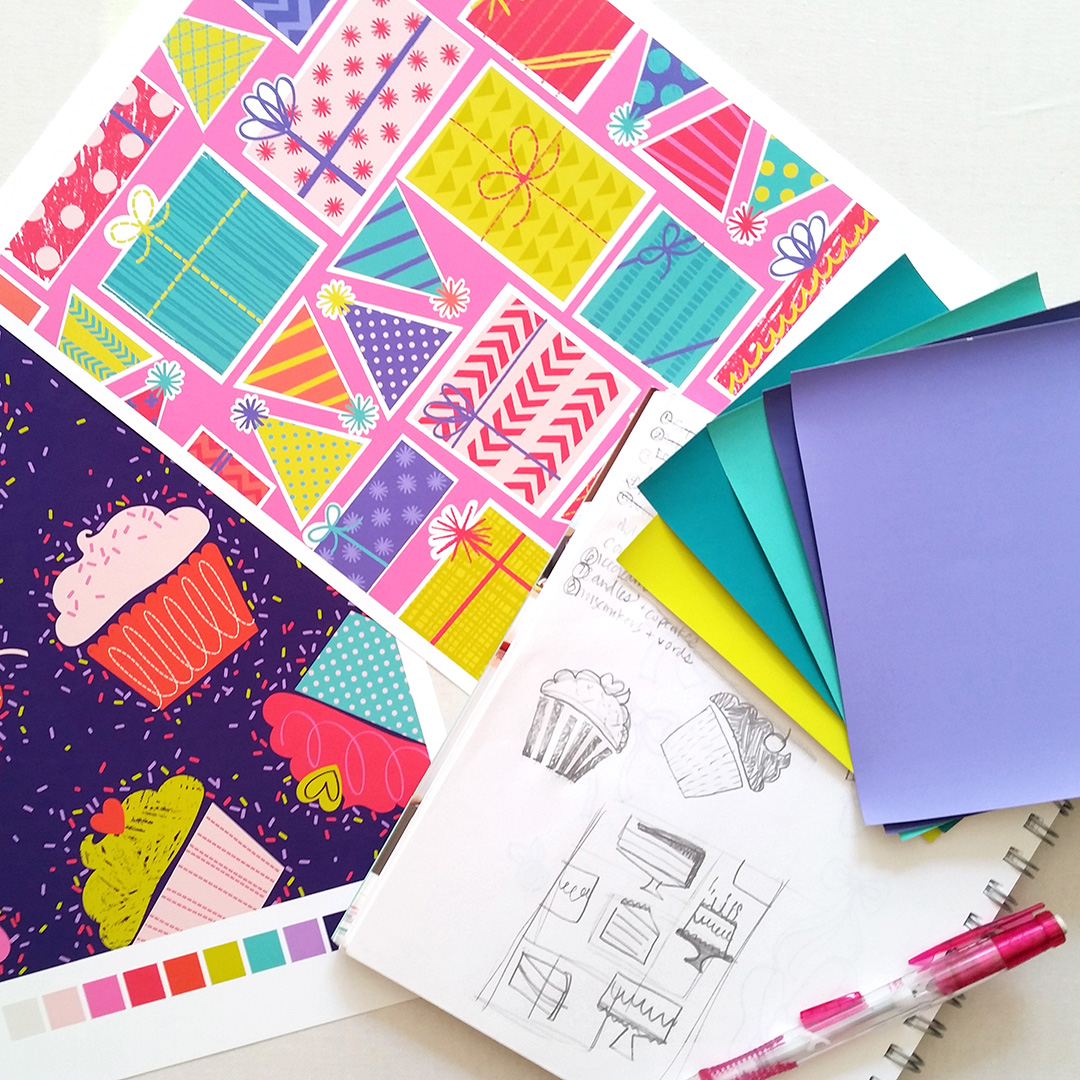 Studios Sell Artwork.
Design Studios are solely in the business of creating artwork for companies that manufacture products from apparel to bedding to stationery. And that's a business you want to be in.  
Learn
◼️ How studios work and who they sell artwork to
◼️ Why partnering with them can be one of the easiest ways to start your surface pattern career
◼️ All the dirty details about potential income. 
◼️ How to find and approach studios to work with
By the end of this course you'll be fired up to approach textile design studios for partnership and be on your way to earning money with your pattern and design skills.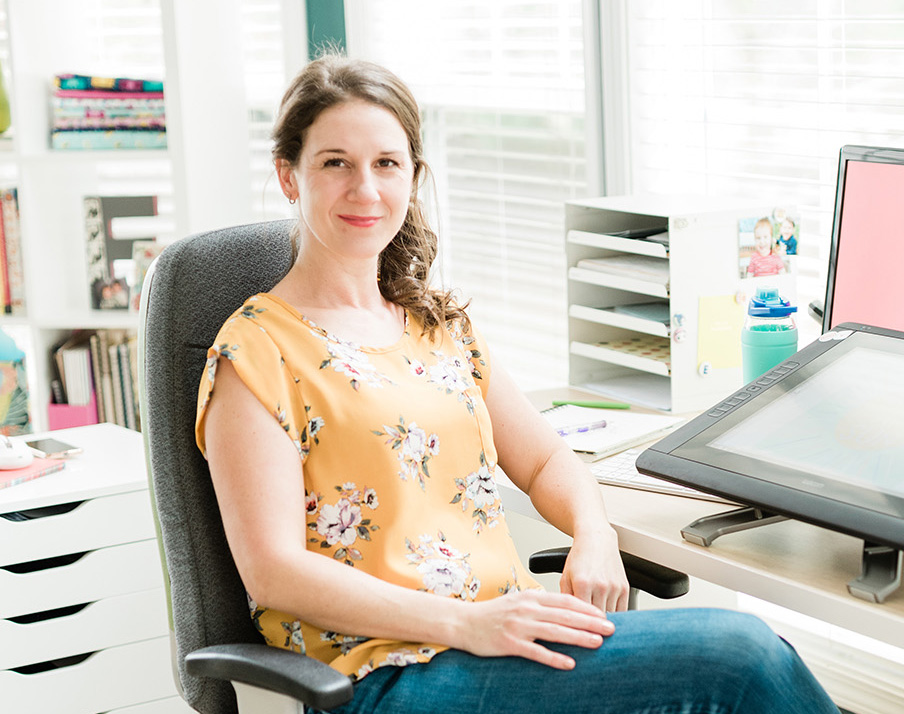 Totally Been There.
I'm Elizabeth Silver and I've been a surface designer for 17 years. After spending 10 years buying hundreds and hundreds of prints from Design Studios in my home textile and apparel jobs in New York, and then going into business for myself and getting to see the other side as an artist for two different studios, I've learned a lot about the world of Design Studios.
I'm offering my unique perspective from both sides of the story to shine a light on this underrated opportunity.
FAQ's 
Who should take this course?
Artists/Designers who have at least 5-10 designs in their portfolio, Artists/Designers who are interested in designing for products and textiles. This course mainly focuses on pattern design, but studios do in fact need artists who can illustrate stand alone graphics for t-shirts and the like. 
I fit those guidelines, but I don't work digitally. Is this course for me?
Yep, I address traditional media artists briefly and so long as you can scan or photograph your artwork in a clear way, you're all set. 
I've never designed professionally before. Is this course for me?
Totally, this is one of the best ways to get a foot in the door and get some work experience under your belt. It's also an additional income source if you do have a few clients but not enough to fill your work week. 
I'm not a surface pattern designer, does this course work for me?
Studios need artists who can do engineered designs as well, that would serve as graphics for t-shirts, covers on notebooks, and imagery for gift bags. If you can see your work on a product, you can likely find a studio who needs you, but admittedly, pattern design is a bulk of this business. Knowledge of creating a technical repeat is not necessary. 
I want to license my artwork. Can I sell outright with studios and license at the same time? 
I designed for two studios while building my art licensing portfolio and connecting with licensing partners. As long as you're up front with a studio and the artwork is totally separate, you sure can. 
How do I know this course will help me find work?
You don't and I wouldn't make that guarantee but I do know that students have been finding work through this course.
You originally released this course in 2016. That's practically prehistoric for an online course. Is this information current?
Touche. Look, I've rewatched this a few times since I first released it and while I wholeheartedly suggest you watch it on 1.25x speed because I talk suuuuper slow for some reason, the info is still relevant. I've made a few minor edits, beefed up the PDFs a bit, and called out a few outdated statistics, but talking with my contacts who continue to design for studios, this course is still 100% unique in it's perspective and totally relevant. Wouldn't be selling it if it wasn't. 
What am I getting when I take this course? 
Access to 2.5 hours of self paced video, Assignments that lay out actionable steps to get you ready to approach studios
6 detailed PDFs with supplementary material and templates, including:
Evergreen Market Themes
A Portfolio Website Starter Guide
Industry Show Overview 
40+ Studios to know (categorized with links)
Inquiry Email Samples and Tips
Questions to Ask before signing on with a Studio