How ready are you to monetize your passion for pattern?
I see you over there with your folder full of fun patterns and your creative potential just waiting to be unlocked.
You've been in all the art licensing and surface pattern groups and classes trying to soak up information, trying to find a moment when you feel ready to make some big bold moves towards making a living with your art.
Because honestly, you can't imagine spending another year going to your day job while designers on Instagram get their art put on cool stuff.
You've been playing around with pattern design for a while and you're trying hard not to get too jealous admiring artists you see online getting art into all your favorite stores.
You have a portfolio of art that you've been creating and it's starting to feel like it's now or never to level up and figure out how to make a career out of the designs you love.
But, overwhelm is killing your motivated vibe.
Anytime you research how to start a freelance business or how to find licensing clients, it looks hella involved. Like, the overwhelm is insane.
You're spending your downtime at work Googling freelance tips and you have a notebook filled with random unorganized notes from all the workshops and Lives you've been watching. Tons of hot tips, no actual plan.
Honestly, you have only the vaguest idea where to start even looking for clients and all the logistics have you feeling like a total amateur. Not fun.
Right now the idea of seeing your work on the shelves of Anthropologie feels about as attainable as making it to the Olympics for your gymnastics balance beam routine.
It's making you think you should just stick to making sure your portfolio is *REALLY* amazing and wait for just the 'right time' to start submitting your work.
Only one problem...you have no clue WTH that time looks like.
Well, I'm here to tell you it's BEYOND TIME you turn that obsession of yours with prints and illustrations into something that pays your bills and unleashes your creative superpowers.
I have been exactly where you are now.
… and just in case we're just now becoming best friends, I'm Elizabeth!
Eight years ago, I jumped headfirst into freelance pattern design.
I was coming off a decade working as a textile designer in New York and I was pretty confident it wasn't going to be that big a deal to just start doing it on a freelance remote basis...
Guuuurl, I've been wrong before and I sure will be wrong again but this….oof. Another level of incorrect.
I have a *LOT* of notebooks with webinar advice and unfocused to-do lists from that time. 🤣
I spent years wishing I had some sort of blueprint to what the hell I was supposed to be doing as I fumbled my way through building my surface pattern design business.
SPOILER ALERT: It did (eventually) work, and I do make an admirable living drawing rollerskating dogs.
Now, it's my mission to make sure it's not that hard for you.
Just think of me as your Surface Pattern Design older sister.
The one who's been through it, has the benefit of hindsight, and who is annoyingly right most of the time about how you should push those boundaries and follow your dreams.
The kind that gives you a loving shove towards supporting yourself with your art….especially when you try to get in your own way. (spoiler alert: you will get in your own way. ALL THE TIME.)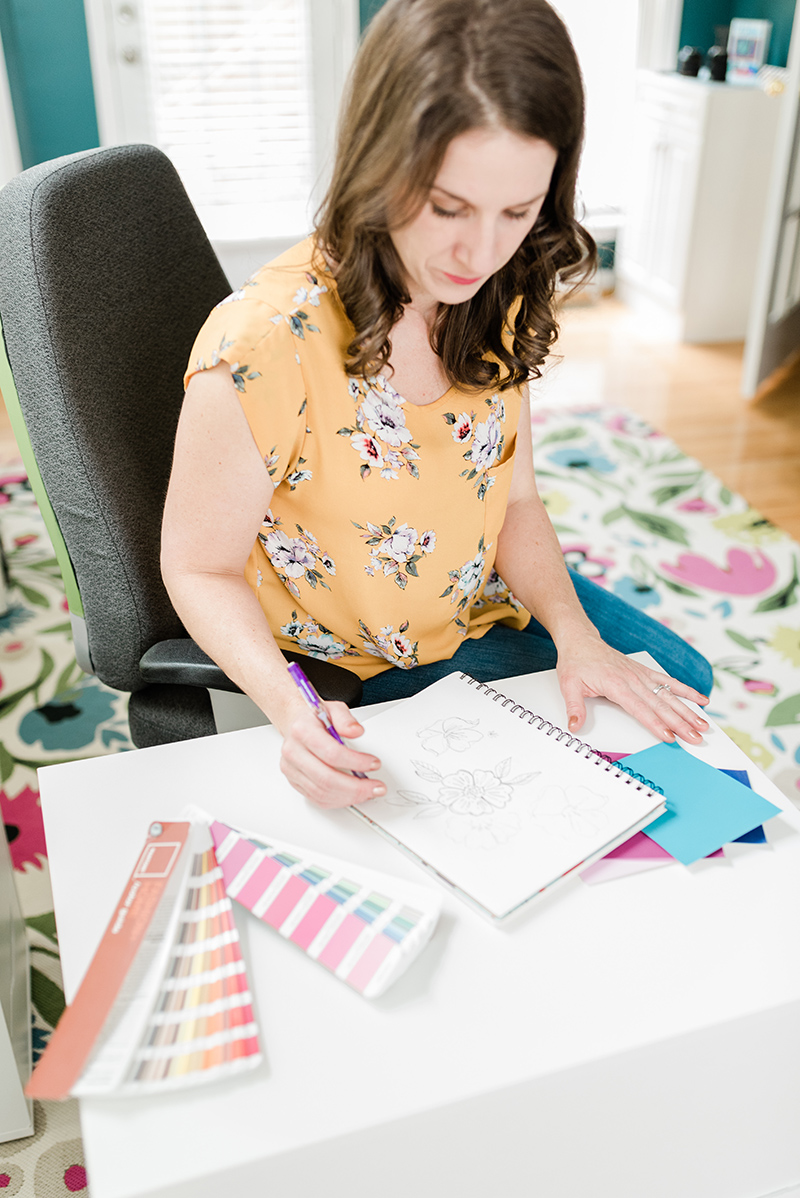 It's all 100% possible for you too.
It kills me when I hear about designers who have been creating art for months and years and still don't feel ready to use that work to start building a career.
I promise making your surface pattern dreams come true DOES NOT have to be complicated or intimidating.
So let's skip the overwhelm and get right down to that forward movement, shall we?
It's time to get hyped about building a profitable life with your art! 🙌🏻
INTRODUCING...
Start your Surface Pattern Business
A Master Plan to Find Focus, Overcome Obstacles, and Pitch Your Portfolio
A 6 week course for all my surface pattern design go-getters out there who are so over the non-surface pattern work that they're doing. 
I'm going to teach you: 
A straightforward blueprint for refining your portfolio. 
The tips & tricks on how to get your web presence up and running FAST so that potential clients can see what you're about.
How to zero in on the perfect clients for your work.
Pitching your services with confidence, no more procrastinating.
Not only am I going to give you the steps to take, but we're going to get you showing up like the Surface Pattern Design Boss you know you want to be. Motivation is half the battle and I'm going to show you how to move forward with confidence.
I know what you're thinking…
And, let me just stop you right there.
Your brain is filling up with all kinds of excuses and doubts and, like the good big sis I am, I am ready to shut👏🏻 it 👏🏻 down👏🏻
It's completely normal to doubt yourself at the beginning of anything. But, I'm here to tell you that the most important part of starting anything is that you JUST START.
YOU ARE READY.
You need to stop spending the little extra time you have between working your 9-5 job and living your life, trying to cobble together advice from a million different sources...The ones that only leave you with more questions than when you started.
You don't need to watch another Skillshare class…You don't need more time to design more pretty patterns...You need to start pitching the ones you have.
You need a simple approach to finding clients, a checklist to keep you on track, and a ride or die mentor to light the way and keep you moving.
You need someone to give you a blueprint of EXACTLY what you need to do and how you need to do it, to create a Surface Pattern Design business that supports you and allows you to pursue your creativity on your own schedule.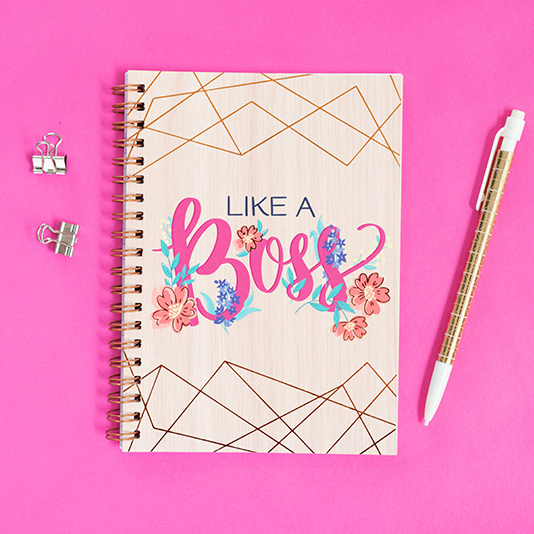 Imagine...
▪️ Having extra money coming in (doing something you love) and gearing up to actually quit that drag of an office job. I mean, my boss is the legit best.
▪️ Spending your days adding color to the world, figuring out how to make those motifs fit perfectly together into a repeat, and thinking up the perfect pun to put on your next greeting card.
▪️ Pitching and promoting your prospering surface pattern design business from your couch in your favorite polka-dot PJs. Oh hey introverts, no face to face human interaction required. ⁠
▪️ Setting your own schedule all day, every day...cough*2 pm power naps*cough.
HOW WE'LL GET YOU FROM PATTERN FANGIRL TO PAID CREATOR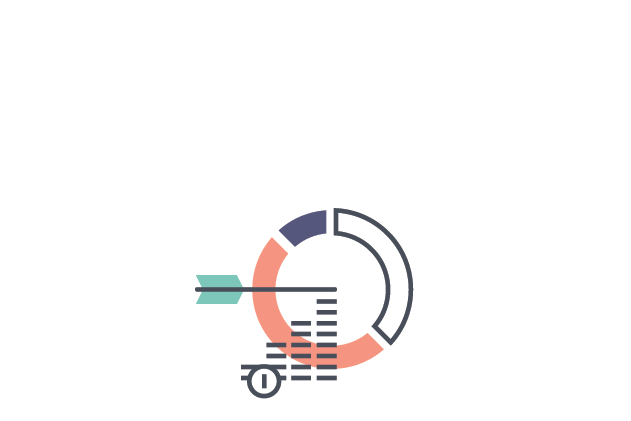 Module 1: Focus and Optimize
Shiny object syndrome is a major problem. With so many ways to make money in Surface Pattern, we need to drill down on what works.
Explore the opportunities for Surface Pattern Designers (HINT: there's a lot.)
Learn which product category works best for your unique skill set
Learn how to do product-related research like a pro
Get your portfolio looking too good to pass up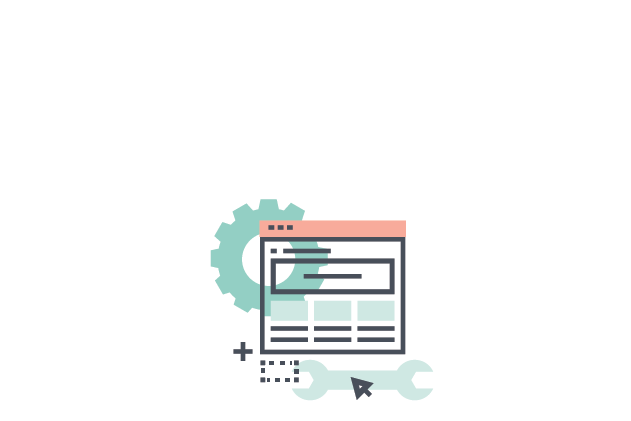 Module 2: Ramp Up Your Web Presence
I'm going to show you the easiest ways to create a web presence, even if you have absolutely nothing right now.
Learn how to build a website that inspires action

(step-by-step)

The business logistics you can stop worrying about

Get discoverable on LinkedIn

Five steps to a solid Instagram account that can convert to client work (

without 10,000 followers).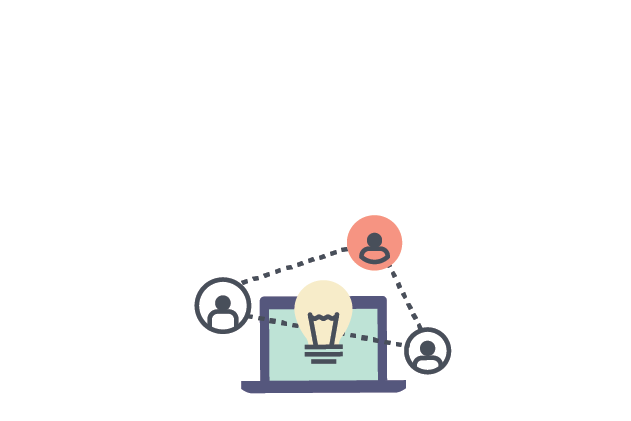 Module 3: Plant the Seeds of Connection
Now it's time to get people thinking of you when they hear the words Surface Pattern Designer and for you to start cultivating connections! 
Learn where and why to build client connections

The importance of building an accountability network

Practice "putting yourself out there"

(it's going to be ok, my introverted peoples)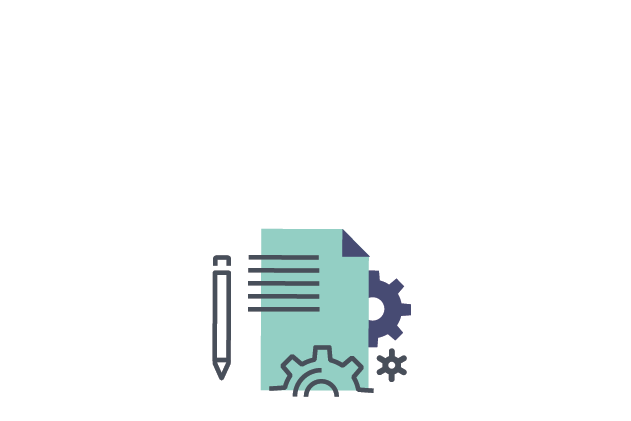 Module 4: Build Your Contact List
Let's get to work finding the companies that need your art! 
How to do research, ways to reach out (Like, a literal script).
Prioritize and organize your contact list
Find specific contact information for prospective clients.
How to stay motivated (I love a good pep talk, so get pumped)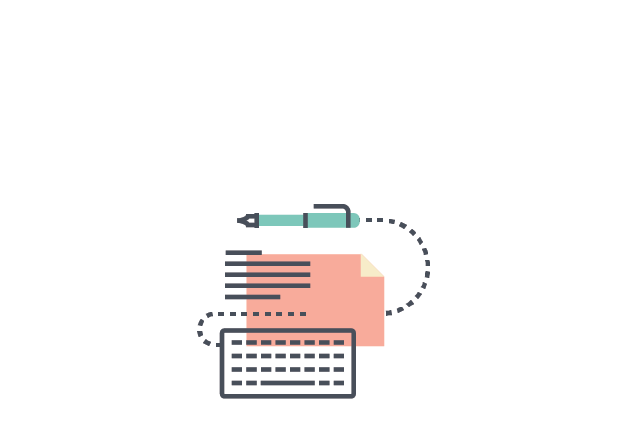 Module 5: A Hand Crafted Pitch
You've got a curated contact list. Can you guess what that means? Yup. It's time to get sending that perfect pitch of yours.
Anatomy of a specialty mailer (

How to get noticed with a stamp)

When to cast a wider net

(General mailers that are better than general)

Strategies for pitching when everyone is working from home

How to make your pitch one to remember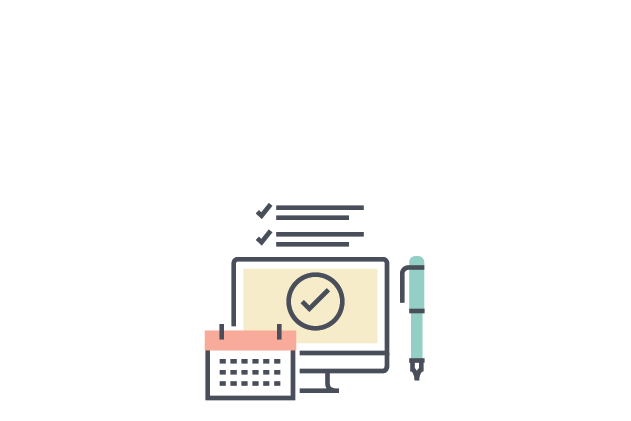 Module 6: Set up for Success with Email Mastery
In our last module, we're going to set you up with a kickass email strategy to help you build relationships with clients.
Steal my email tools for success (My go to apps and plug-ins)
How to sound like a confident boss when you reach out to clients
Effective follow-up strategies for your pitches (flow chart + copy FTW)
Set up the systems you'll need to stay organized for the long-run
On top of some get-your-butt-in-gear focus,
YOU'LL GET:
LIFETIME ACCESS to all 6 modules

: Your road map to finding clients at any time in the future

(no matter what detours you might take along the way)

.

MONTHLY Coaching Q&A calls

: Where you can ask any and all questions that come up for you and get answers from someone who's been through it all before! (

Recorded for your viewing pleasure

)

Easy to follow STEP-BY-STEP workbooks and checklists:

This is my way of helping you stick to the "Becoming a Professional Designer" essentials and wrapping up in a bow EXACTLY what you need to do each week.

Access to a private class Facebook Group:

Our very own community, where I'll be hanging out to provide some extra support. 
Most importantly, you'll get some motivational real talk to push you past what's holding you back. Trust, we all need that.
"After a long career as a children's book illustrator, my work needed a new focus; Start Your Surface Pattern Business gave my career that kick start. 
After picking one product category and optimizing my portfolio to fit, a scheduled pitch to my marketing list yielded my first contract! 
Armed with this validation, Elizabeth Silver's course continued, loaded with tips for getting more contacts, skills for making the perfect pitch and schedule planning to set marketing goals. With Elizabeth's enthusiastic style of training and presenting this arsenal of information, I am set for making the deal!"
- Sally Springer (@sallysdoodles)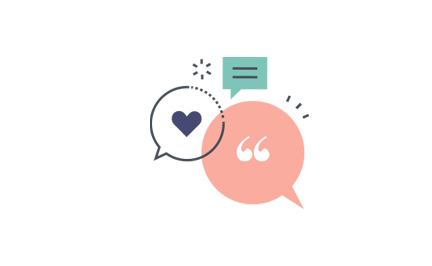 Uber-helpful extras included in this course:
Piece of Cake Postage (Valued at $149!): These easy to use Plug n Play Art Templates and suggestions will allow you to send out the perfectly customized mailer every time (no getting hung up for weeks designing or figuring out what to say, like I used to). Plus a brand new and super timely Piece of Cake Postage Work From Home Edition for standing out virtually.
Pitch Perfect Email Templates (valued at $249!): These templates will lay out exactly what to say and when to say it so you can introduce and pitch yourself with confidence!
First Clients Foundation Kit (valued at $399!): A super simple set of templates, contracts and guides created to help you navigate your business when you get those first few clients (Think Must-Have documents-Tracking your expenses and income, templates for invoicing, pricing guidelines for freelance work, and the contracts to use with new clients).
PLUS, all kinds of fun participation surprises to keep you on your toes, because prizes are the best.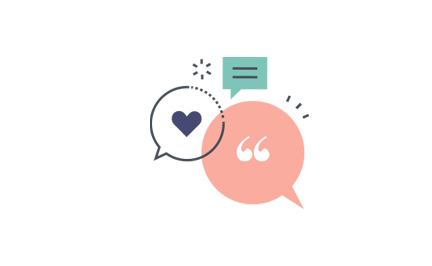 "The First Clients Foundation Kit was ESSENTIAL in combating imposter syndrome and making me feel like I could actually accept work. "
- Shannon Reif (@shannon_reif_illustration)
Frequently Asked Questions
When does the course start?
As soon as you enroll, you'll have immediate access to the welcome resources and the first module. Modules will be released weekly from the date of your enrollment-so a week from the day you first sign up, you'll have access to Module 2 and so on. This dripped access is to be sure you have time to focus on the step-by-step check list that provides the foundation to your business.
Do I need to follow week by week or can I go at my own pace? What if I fall behind?
You can go at your own pace as needed but I recommend following along week to week as the content is released to you because you're joining this class to start your business and

there's no better time than right now

! That said, you will have access to this content indefinitely, so if you need extra time as you work through each module, take it!
How much time will I need to set aside each week for the content?
Plan on an average of 4-6 hours a week for this course. The content itself is not that long (averages 40 minutes) but some weeks have assignments that will take some time to complete.
How long will I have access to the content?
Forever, but in 3 years you'll be teaching a class just like this because you'll be a pro at finding work.
I'm completely new to surface pattern design, is the course for me?
This course assumes that

you know how to create artwork, you're already familiar with the principles of pattern design, and have at least a small starter portfolio.

I will not be teaching anything related to actually creating pattern designs.

I'll be teaching how to take your surface pattern art and build a business around it. 
Is this class only for people who want to do freelance surface pattern design? I think I'm more interested in doing art licensing than client work.
In this course, all the advice can be used to find and pitch to

both

types of work.

I'm a big believer in balancing the two

, but full disclosure: I do have an art licensing agent so while I've pitched myself for licensing opportunities in the past, my agent does most of the heavy lifting in that arena, and I focus my pitching and promoting energies on freelance work. That said, previous students have gotten licensing deals and inquiries from licensing agents based on completing assignments in the step-by-step workbook.
Do I have to already have made some moves to start a business (i.e. a website, a logo, social media, a list of potential clients, etc.)?
Nope! The only thing I assume you have right now is the

ability to design artwork.

Anything else you may have in place is just gravy but if you have none of it, we'll get you there real quick!
What materials or tools will I need for this class?
The internet. A notebook. A burning desire to see your artwork on products. A small portfolio of artwork (5 pieces minimum).

Snacks would be good, too.

Everyone loves a snack while they learn. 
How is the content delivered? I want to be sure I can learn the way that works best for me.
Videos (closed captioned), PDF worksheets and checklists, and editable Google docs for templates.
What are you doing to provide a more equitable class experience?
All videos have been closed-captioned for added accessibility, and twice a year I offer scholarships to Black students via an application process.
How do I get a scholarship?
The next scholarship application period will be in Late Summer 2021.
""After updating my LinkedIn I had two agents get in touch asking for my portfolio! The motivation to work through each segment at a time and make those small steps forward with the group accountability was so valuable." 
- Annie McGee (@northernbirddesigns)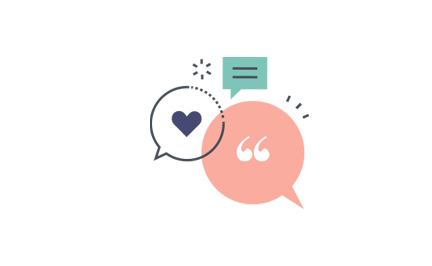 I'm a big believer that someday should be now (or like, yesterday, maybe?)
I want you to get your work out into the world. I'm cheering for you. More than that, I am SO ready to hook you up with the tools and loving shoves you need to make it happen. 
You want to live a life where you work from home on your own timeline, draw flowers and cats on skateboards for money, and see your work every time you go to Target.
Now's the time, my friend. And, you CAN make it happen. 
Like, now.
There's someone out there right now waiting to look at a product and think "How did I ever live without you?" because YOUR art is on it!
Are you ready to finally start making money with the work you've been hiding on your computer for the last 6 months...ok, a year...ok, FINE 3 years (no judgment, girl)?
It's all right here waiting for you, laid out step-by-step with a literal checklist. 
2 months from now you could be drawing adorable things for money, pitching your art with confidence, and planning your exit from the 9-5 life!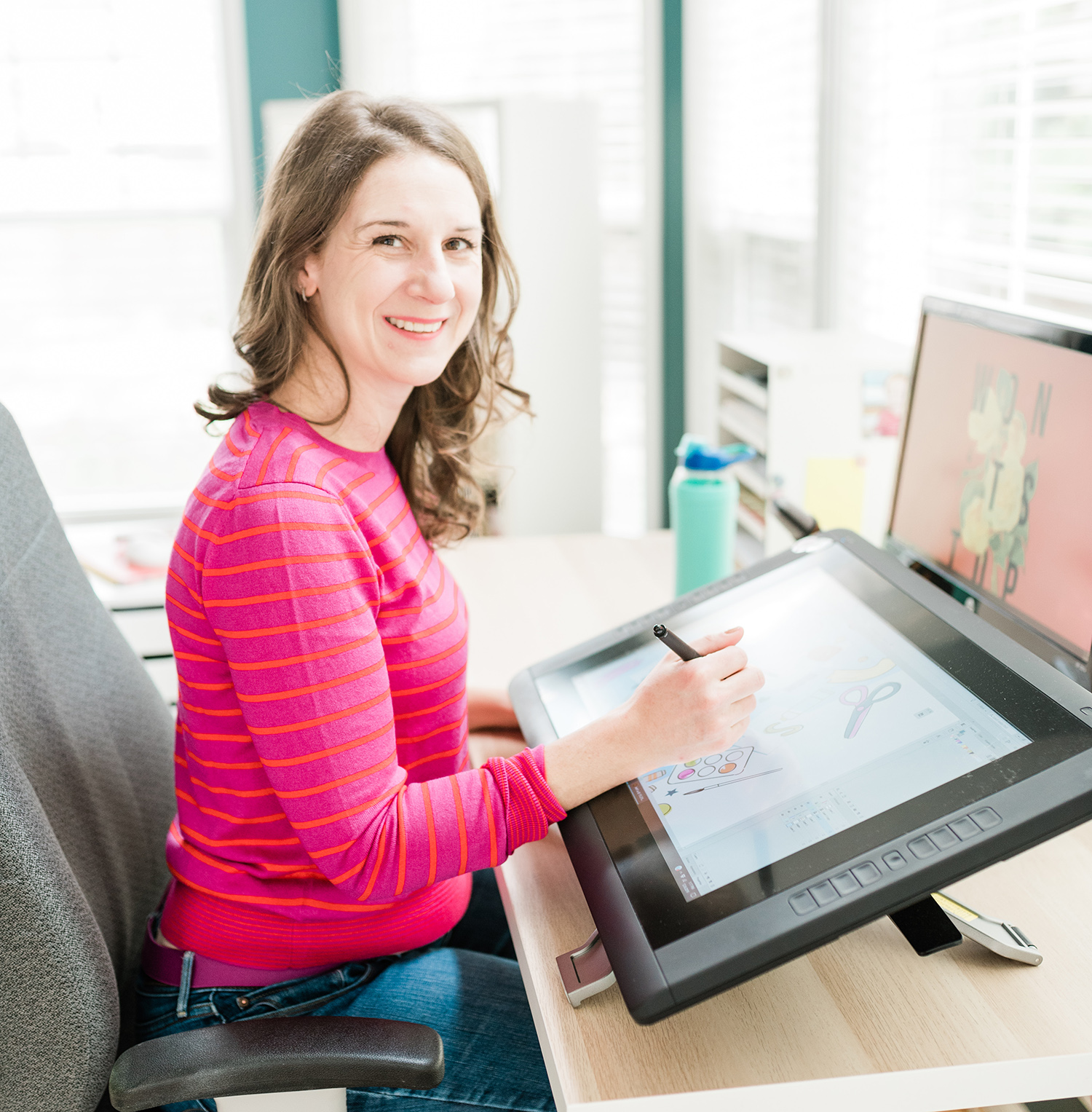 MORE ABOUT ELIZABETH SILVER
Elizabeth Silver is a surface pattern designer with 17 years of industry experience (8 of which have been spent running her own business). She works from home full time, designing for both freelance clients and art licensing partners. 
She has worked with clients spanning almost every industry and her freelance work is regularly featured in major retailers like Party City, Bed Bath & Beyond, Target, Five Below and evite.com. She also licenses her art with over 25 partners, including quilting fabric, greeting cards, home decor and all types of gift products.
Now, she's on a mission to teach designers who are just getting started with surface pattern design how to make a living in the industry, because she's a big believer in surface designers getting paid.