SMALL COURSE, HUGE IMPACT
Adobe Bridge comes with your Adobe CC subscription, but I know that when you accidentally open it you freak out.
It looks complicated. I get it.
I'm inviting you to spend an hour watching the short and easy-to-understand videos I've put together and I guarantee you'll be opening it BEFORE your Adobe design programs going forward.
Wild promise I know....but it's THAT good.
"The answer to my struggles with file organization!! I've just begun to organize all of my assets, and I know I'll be returning to these lessons again and again as I build my digital portfolio. Bridge is amazing--thank you!"
-Margie Hill | artist and maker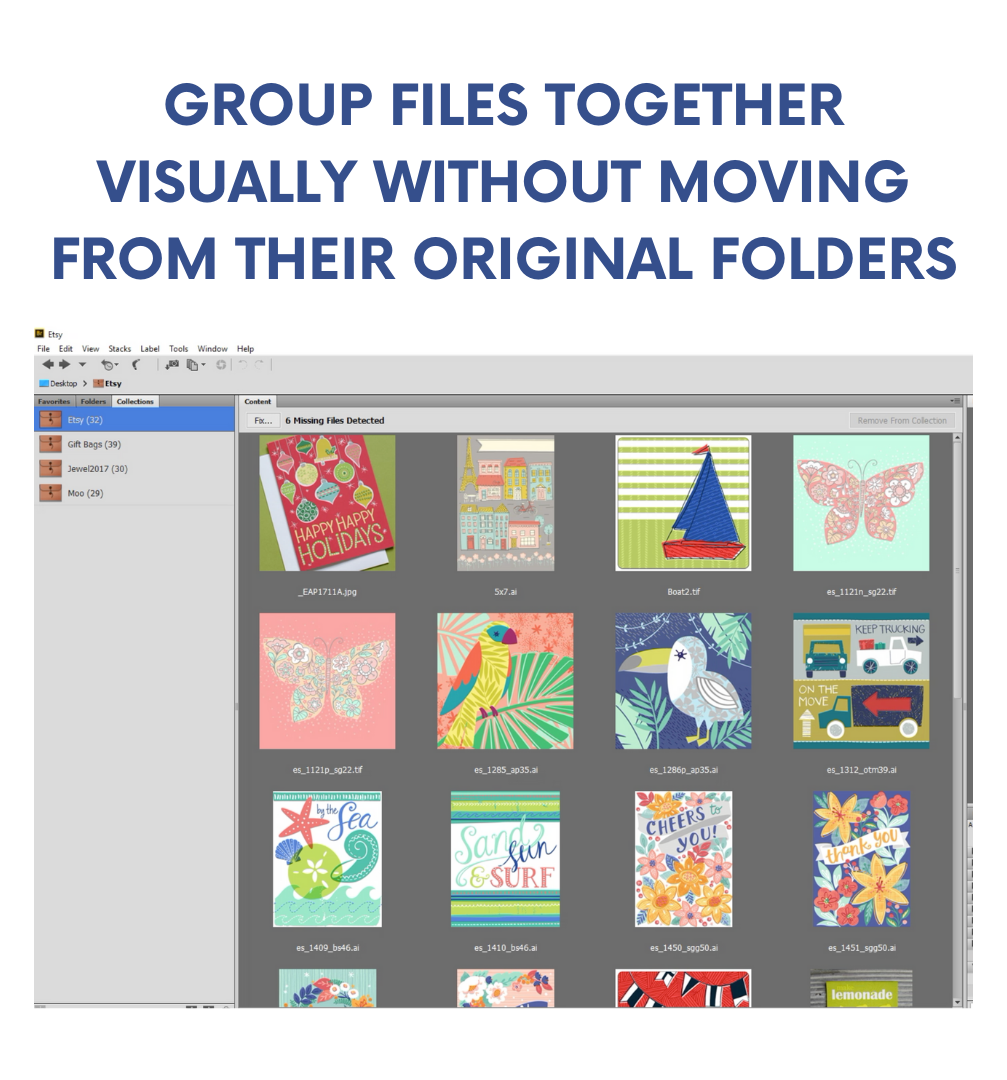 Learn the magic of the Collections function, where you can easily sort your art into visual groups without moving them from their original folders.
This function is perfect for choosing art for your website, client pitches and POD shops.


Discover how easy it is to Keyword Tag your art by motif, theme, medium or client, and find them easily- years after you forgot you designed it- with the Bridge search function.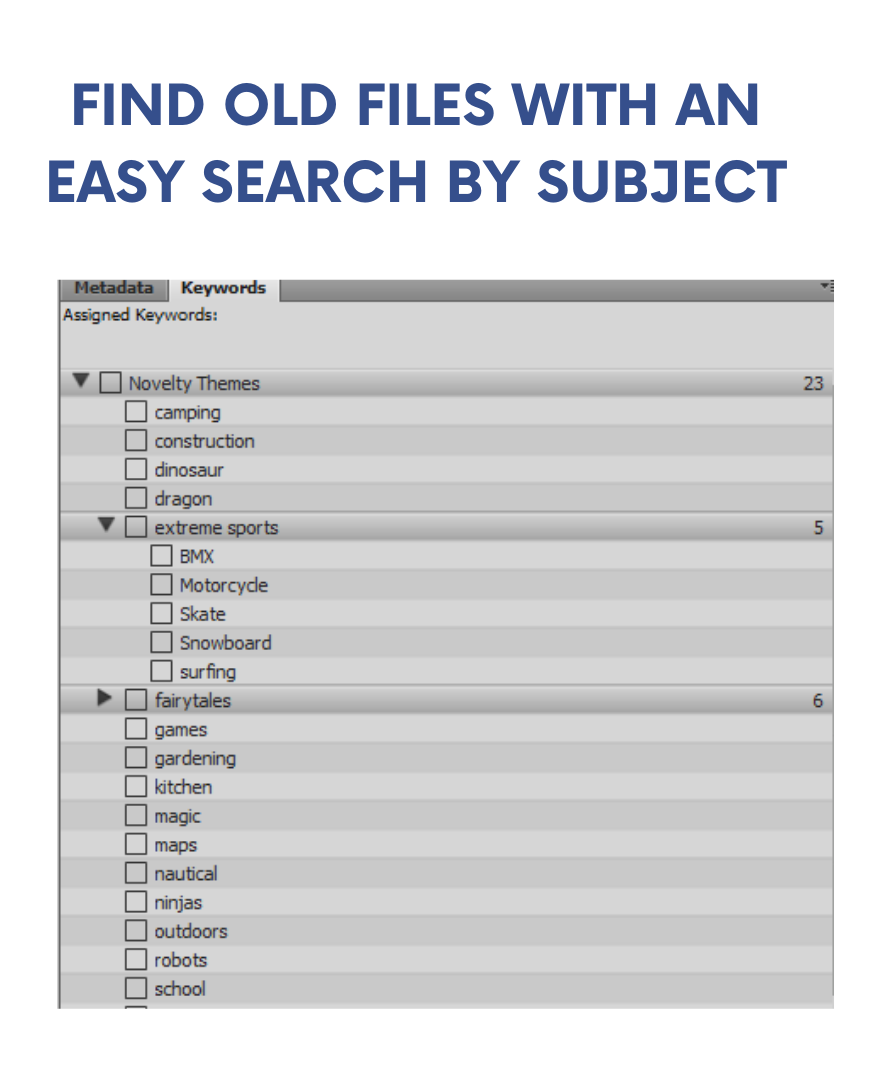 PERFECT FOR ILLUSTRATORS, SURFACE DESIGNERS AND ANY TYPE OF VISUAL ARTIST
Adobe Bridge has a lot of functions, but this class will focus on those that are most useful for artists looking to organize and make full use of their archives.
We'll start with a tour of the Bridge workspace and how to set it up for ideal use.
Then we'll discuss the benefits and use of Content, Favorites, and the Collections function.
Finally, we'll go into detail about creating and categorizing keywords, and how to best tag your work for easy searching. 
I'll offer plenty of tips, examples and best practices as well as new bonus lessons on other useful ways to make Bridge do the heavy lifting in your design business.
You'll also get a selection of downloadable keyword files to kickstart your new obsession with Adobe Bridge. 

"Bridge has been sitting on my desktop for years and I've never used it - I can't believe I haven't as now after a couple of days of using it, it's invaluable! Thanks so much Elizabeth for providing a clear and concise set of instructions that has totally sped up my workflow in just a few days. Awesome class!"
-Rachael McLean | Children's book author and illustrator



WORK AT YOUR OWN PACE THROUGH THESE USEFUL LESSONS:
Purchasing this course confirms you agree to the course terms of use.